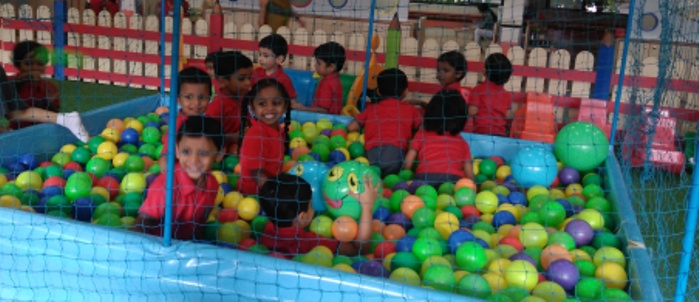 "GAET Vasant Vihar Sapling - Infant Centre"
at Vasant Vihar Playmate Pre-school, Thane.

A Small Centre with Big School Opportunities




Your child's learning adventure starts right here!!!
Mission Statement
"Sapling" To nurture every young child for holistic development.
Tiny seeds when nurtured can fill a garden with flowers.
Little children when nurtured will grow up into happy adults.
The best possible start!!!
At Sapling, happiness, confidence and excellent personal achievement are our priorities.
We know that our nurturing environment gives every single child the confidence to strive for the best.
Our creative curriculum inspires learning and adventure and our small classes ensure academic success.

Your child's journey with us...
From your child's very first day with us to the day they leave,
they will be on a journey of discovery, exploration and enquiry,
a journey which equips them with the skills and knowledge essential for living in the 21st Century.

A Good start...
Sapling develops happy, confident and well-rounded children,
giving them the best possible start for life.

Experiences that last a lifetime...
Children at sapling are encouraged to participate to develop a can-do attitude;
they aim high, challenge themselves and they achieve.

Creative Expression...
Creative activities play an important role in life at Sapling.
Children participate in everyday activities and avail of the ample opportunities to develop and showcase their talents.

Who will help your child ?
SAPLING CAREGIVER
Loving and caring
Protective and Patient
Well Trained and Experienced

A love of learning...
Sapling is a place to discover, share and explore; a place to enjoy,
a place for surprise and above all, a place where children love to learn.
Unique talents are nurtured through our varied and exciting curriculum,
whilst our stimulating and inspiring learning environment develops children's passion and strengths.
Academic success is at the core of all we do, our small class sizes,
combined with our individual approach, ensures that all children achieve their full academic potential.