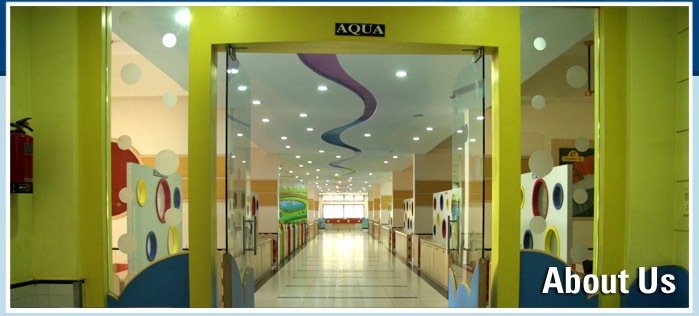 About Us
" A school is a building with four walls and a tomorrow inside."
Vasant Vihar Playmate pre-school is an  exclusive pre-school which provides a conducive, colorful and  stimulating learning environment for a child's all round development.  The school shifted to the new building within the same premises in the year 2006 with all the modern state of art facilities. It has 10 Nursery Class rooms , and a well equipped indoor play area on the 1 st floor and 5 Junior K.G. & 5 Sr.K.G. Class rooms besides a creative room , art room  &amp music room on the second floor of the building . The main aim of the school is to provide educational opportunities appropriate to the child's age and groom them to grow up into a well adjusted members of the society. It is  located at Thane (w); Pokhran Road no.2 amidst the lap of nature where we actually encounter the saplings grow, nurture, nourish and add beauty to the 'Spring Garden ' as the name Vasant Vihar suggests.
Inclusive Education  Education is a fundamental human right, a powerful tool by which economically and socially deprived adults and children can lift themselves and participate fully as citizens. It benefits not only the individual but also the society at large. Goenka & Associates Educational Trust takes this legal and social obligation of providing quality education to such socially deprived children by implementing the R.T.E. Act. As per the R.T.E. Act 2009, Sec. 12(1)(c) our school has 25% admission reserved for children belonging to the economically weaker sections / disadvantaged group in the neighborhood and provides free and compulsory education till completion of elementary education.